When most people think of Vail or Colorado the first thing that pops into your head is cold, majestic mountains, and powder! All of those are true during some part of the year in Vail and the area does provide some of the best skiing and snowboarding in the country!
One of the best seasons in Vail is Summer. Many forget about how much fun you can have in the mountains when the temperatures rise and the snow melts. There are many great activities to do outside whether you want to hike, bike, fish, or ride UTV's there is something for everyone.
Below are the top activities to do during the summer in Vail!
1. Hiking
In town hikes: There are many amazing hiking trails along the Vail Valley. You can start your hike in Vail Village or Lionshead and walk directly up the mountain from there.
Out of town hikes: If you wish to seek off site hiking there are many trails locally. What is great about hiking is it combines scenery, wildlife watching, and gives you the ability to go at your own pace. Hiking is a fun activity for everyone. Don't be fooled if you are looking for something to turn your legs into jelly, we have many 14,000' plus peaks in the area to push your limits.
2. Vail Nature Center
Some of the best scenery and trails around. This provides an area where you can view wildlife, take photos, and bask in all the outdoor ambiance Vail has to offer in the summer. You will see flowers of all types, beautiful scenery, and possibly some wildlife.
3. Biking
Riding a bike in the mountains is one of the best experiences you can have in Vail. The smells and fresh mountain air you encounter alone make the trip worthwhile on top of the views and wind in your hair. In Vail there are two types of riders, cruisers and downhill. If you want to cruise you can rent bikes from Vail Village or Lionshead and ride through the villages and along the trails through town.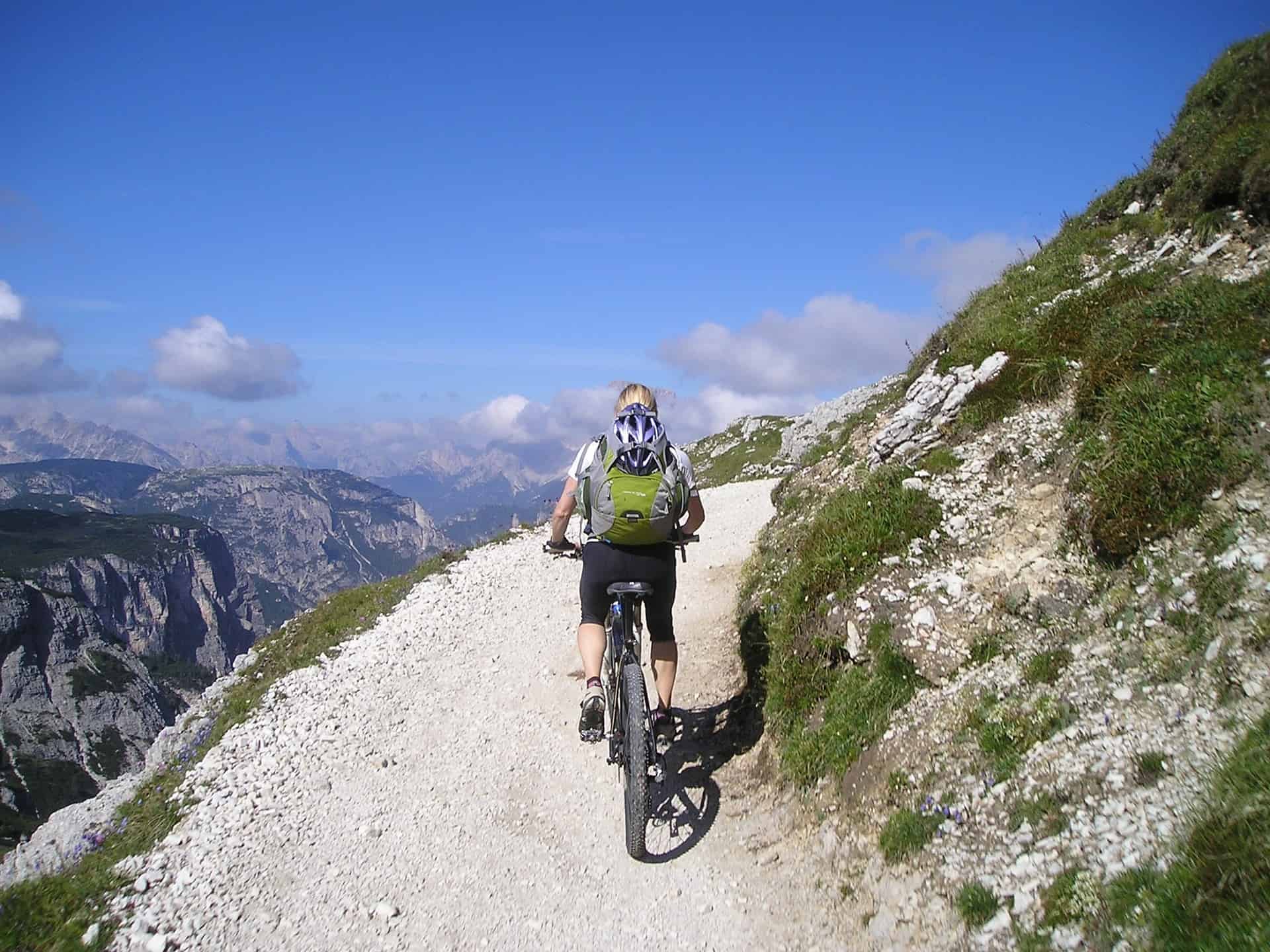 One trail in particular, The Vail Pass rec path connects all the way to Frisco, CO making for a 14-mile-long ride each way making for a nice day ride. If you are a downhiller you are in one of the best areas to ride in the country. Vail has over 5,000 acres of lift served downhill trails. Top notch bike rentals are located in the village to make it an amazing experience.
4. Rafting/Fishing
Vail has some of the best fishing in Colorado running through town. A large assortment of fly shops will provide the local knowledge needed to catch the good stuff while being able to sell you the flies needed to make it happen.
Colorado River:
Fly fishing is a fun activity for all ages The Upper Colorado River near Kremmling is a short drive from Vail and provides amazing fishing. The Colorado River is large enough to where you can choose to walk and wade or can take a guided float trip where you bounce from eddy to eddy catching fish! AVA provides guided yours upon request.
Raft tours also go on in Vail and surrounding areas. If you are interested in a family float the Upper Colorado River in Kremmling is the place for you to be! If you want a more challenging trip the Blue River provides Class 3 Whitewater just a few minutes from Vail.
5. UTV Tours
What could be better than taking your family in an awesome off road vehicle to make your lines through the Colorado wilderness… not much! The previous experiences did not require a motor however the best way to explore the mountains is by UTV.
In Kremmling, CO there are over 200 miles of trails and terrain to explore with a UTV. You can bring your whole family for the adventure. What makes it better is you can bring picnic supplies and enjoy a mountain top picnic with nobody around. When it comes to keeping your distance and getting off the grid, UTV tours are the easiest and most cost-effective way to have fun!
Trips are ½ or full day trips depending on how long you would like the vehicles.
Now that you have learned about the top 5 summer activities in Vail perhaps you now understand why Summer is Vail's secret season!
The weather is warm generally with highs in the mid to upper 70's on average. Occasionally you will see temperatures rise into the 80's and sometimes you will feel a nice crisp breeze. The weather is usually stellar with more days of sunlight in Colorado than most states in the country. We always say if you do not like the weather wait 10 minutes and generally it changes for the better. That does ring true and is another reason to get to Vail and have some fun participating in summer activities! Get out here and enjoy it with us!