Red Rocks Park and Amphitheater is one of the most unique and iconic concert venues in the world. Located in Morrison, Colorado, it has been home to one-of-a-kind performances for over a century and is known for its incredible acoustics and unforgettable performances. If you are not visiting specifically for a concert, the park is open year-round with hiking trails, picnic areas, and other activities nearby. As we look ahead into 2023 and plan for one of the best summers yet, here are some things that you should know to make the most out of your Red Rocks visit.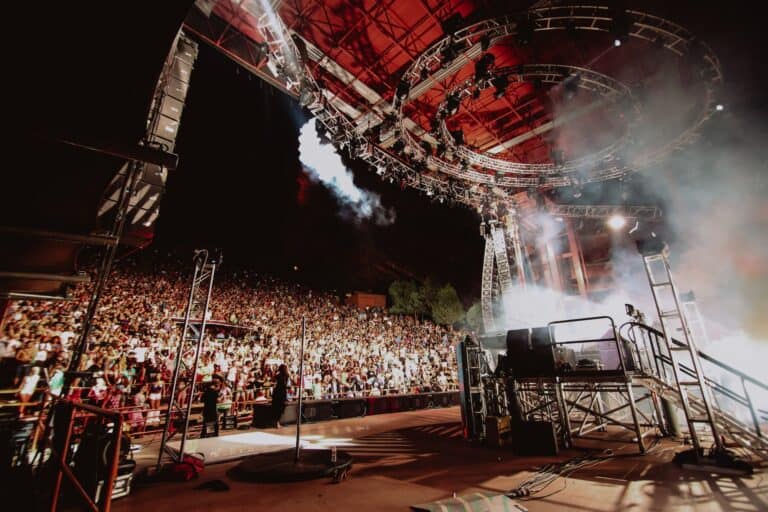 CONCERTS
If you are planning to catch a show, it's important to purchase your tickets well in advance. Many shows sell out quickly, so keep an eye on the official Red Rocks website and Ticketmaster to ensure you don't miss your favorite artists! Red Rocks concerts usually take place between April and October, with the heaviest schedule set from June to September. Red Rocks is a general admission venue, meaning seating or standing room is first come first serve. Some concerts, however, may have special seating available. Be sure to check out the exciting concert schedule for this season, with the upcoming 2023 line-up including Old Dominion, Lord Huron, and Quinn XCII. In addition to concerts, Red Rocks hosts Film on the Rocks, where visitors can experience a movie night at this iconic venue.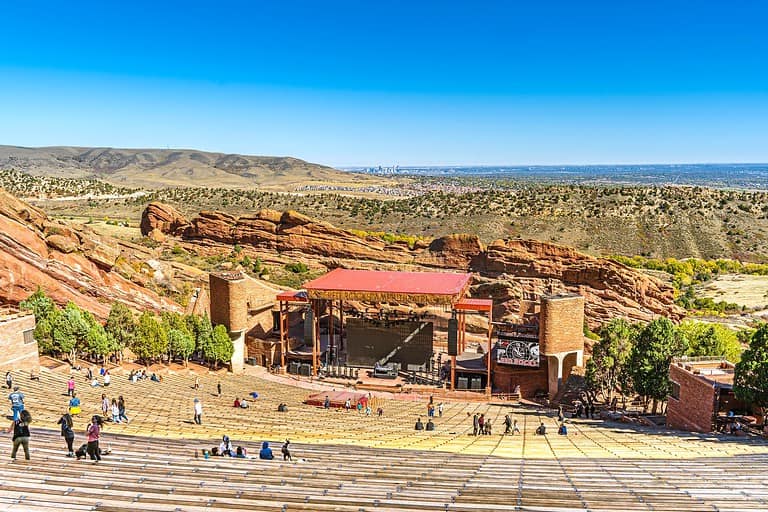 HIKING
Red Rocks may be primarily known for concerts, but it also includes some unforgettable outdoor scenery. Hiking is a MUST-DO, and the red rocks trail is a classic one for all the locals. This Red Rocks 6-mile loop trail takes you through breathtaking rock formations and stunning views of the surrounding foothills. Check out AllTrails for more routes and hiking inspiration in the Morrison and Red Rocks areas!
You can also participate in a self-guided walking tour to explore the amphitheater's history and architecture, or simply relax in the picnic areas scattered about. The venue also hosts yoga and winter fitness classes throughout the year.
EAT & DRINK
Red Rocks offers a variety of food and drinks to choose from once you settle into your seats. The venue boasts everything from beer gardens to full-service restaurants. Upon entering the ampitheater, you are allowed to bring one bottle of water up to a gallon in a sealed container. There will also be a water system inside if you bring your water bottle with you. Be sure to read more on Red Rocks permitted items before your visit.
Food options inside the venue include:
Pizza
Pretzels
Chips
Candy
Tacos
Hot dogs/ sausages
Coffees and Smoothies
Alcoholic and nonalcoholic drinks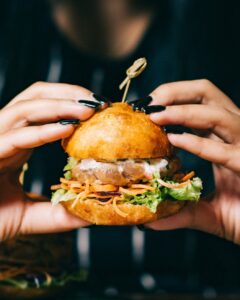 There are additionally plenty of restaurants and dining options in Morrison, and the surrounding Red Rocks area. Venture a little further into Denver, and explore unique dining experiences, from low-key cafes to high end restaurants.
LODGING
If you are planning to spend the night in the area, there are plenty of options within a short drive of Red Rocks. Morrison, Golden, and Lakewood are all within easy reach, as is downtown Denver. Please keep in mind that post-concert traffic can be heavier than the rocks that make up this extraordinary place, so plan accordingly. Camping is not allowed in Red Rocks Park, although there are many RV and tent camping locations nearby listed below. Check out the lodging and camping areas recommended by Red Rocks.
WHAT TO BRING
The amphitheater is located at an elevation of 6,450 ft. above sea level, meaning the sun is hotter and the air drier. For this reason, don't forget to pack sunscreen, a hat, and sunglasses. (P.S: I have found that mineral sunscreen does wonders for being up close and personal with Colorado's intense sun. Blue Lizard is my all-time favorite!) Keep in mind that this is an outdoor venue, and Colorado weather changes quickly. Make sure to check the forecast and dress accordingly! As a default, I would wear layers that can be taken off easily, and if you are visiting at night, bring your hoodie!
TRANSPORTATION
Red Rocks is located about 15 miles west of The Mile High city itself, making it accessible by car, public transportation, or ride-sharing services. If you are driving, be aware that parking can be limited and expensive, and it might be wise to take advantage of public transportation. Peak 1 Express offers an hourly transportation service to Red Rocks. With private 14 passenger Mercedes Sprinter vans or 5 passenger SUVs, Peak 1 Express's hourly services ensure your entire party rides in style to the concert. Your experienced Colorado chauffeur will pick you up directly at your lodging and get you home safely at the end of the night, so you don't have to worry about missing a moment of fun. Sit back, relax, and enjoy the concert, while we take care of the rest!
There is also a Red Rocks shuttle that runs from the venue into Denver's Union Station and onto Colfax. A couple of nearby hotels also offer a special shuttle specifically for guests attending a Red Rocks concert, including the Origin Red Rocks, a Wyndham Hotel, and The Eddy Taproom & Hotel.
Visiting Red Rocks in 2023 is an experience that you will never forget. With its concerts, iconic location and scenery, and wide variety of other activities, there is something at the park for everyone! Be sure to plan ahead, purchase your tickets early, and be prepared for Colorado's weather. With our convenient hourly services, Peak 1 Express can ease your transportation stress, getting you to Red Rocks with plenty of time to settle in and enjoy the show. We know your favorite artist won't wait, so neither will we.
Our partner, MileMarker Van Rentals, additionally offers vehicle rental services for your entire trip! Pack up your family, friends, and luggage in one of our spacious rental vehicles and hit the road. You'll be able to visit not just Red Rocks, but every Colorado destination on your bucket list. With a little planning, your visit to Red Rocks is going to rock your summer!
Written by Melanie Hamilton, Contributing Member of the Peak 1 Express Sales and Marketing Team
Edited by Rosa Canales, Marketing Specialist