It is finally winter in Colorado. Well, technically it's still fall, but it is getting cold at least. The cold weather means Colorado ski resorts are either open or getting ready to open soon. Here are some opening dates for the Vail Valley and Summit County areas to help you start planning your Colorado winter wonderland vacation this year.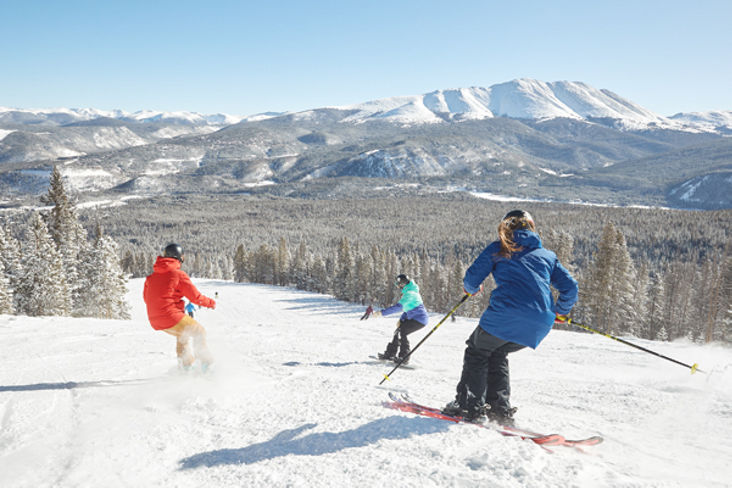 Image Courtesy of Breckenridge.com
Arapahoe Basin, or as locals and frequent visitors may call it, A-Basin, opened its slopes on October 17th this year. A-Basin is known for a long extended season, sometimes being the first to open and last to close. It is situated in the beautiful Arapahoe National Forrest in Dillon, Colorado and Summit County. Loveland Ski Area and Keystone Resort also opened in October. 
Vail, one of the most popular and largest resorts, will be opening November 12th. The small town Vail is located in the White River National Forrest and is a beautiful place to stay in the winter. Also located in the White River National Forrest is Copper Mountain, a ski resort right on the edge of Summit County. Copper Mountain is set to open on November 22nd. 
Beaver Creek Resort is a small but luxurious mountain town a little way past Vail that will open on November 24th, just in time for Thanksgiving. Another one of the most popular ski resorts is Breckenridge Ski Resort, which opens on November 12th. If you plan on visiting Breckenridge, Colorado this winter check out Breckenridge Ski & Sport for the newest and best gear rentals in town. For a limited time, they are offering 30% off rentals when you book your rentals online at www.breckenridgeskiandsport.com. To make things extra convenient, Breckenridge Ski & Sport offers delivery and pick up at a low price and transportation from your lodge to the shop for FREE. 
Another great resource in the Breckenridge, Keystone, and Copper Mountain areas is Winter Wear Rentals which offers rental coats, pants, and bibs to stay warm and dry while skiing or snowboarding. All their gear is delivered and picked up. Go to www.WinterWR.com to find out more. 
Most people will fly into Denver and often underestimate how far mountain towns are from the airport. In many cases your mountain vacation is around a 2-hour drive from Denver International Airport, and Ubers or Taxis are just not an option. Peak 1 Express offers daily shuttles to most ski resorts with the best ride at the best rate. They offer direct shared shuttles, door-to-door services, and private charters between the Denver International Airport and Summit County/Vail Valley areas. You can find out more by visiting their website at www.mountainshuttles.com.